So guess who's back!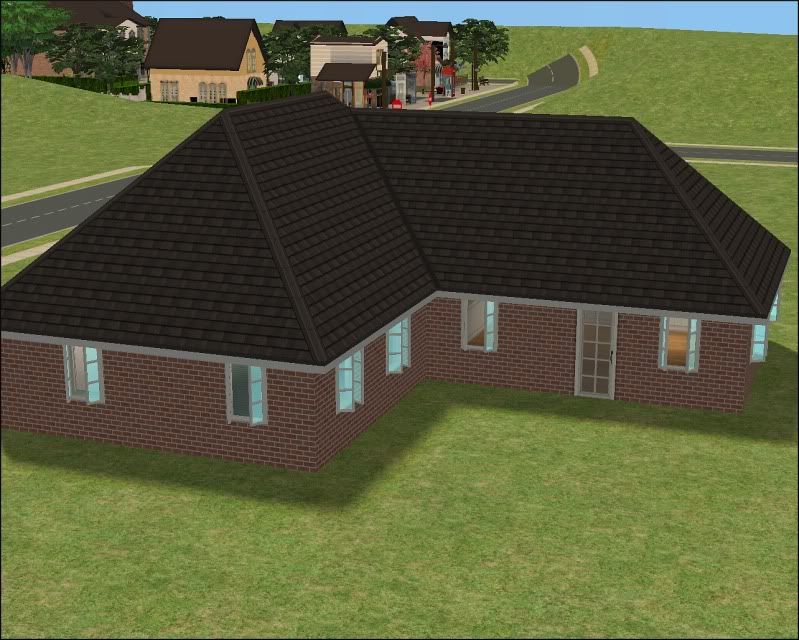 So here's Derek's nice little house.
"Don't I deserve something a little more...awesome?"
Just be glad you don't live in a roof


Inside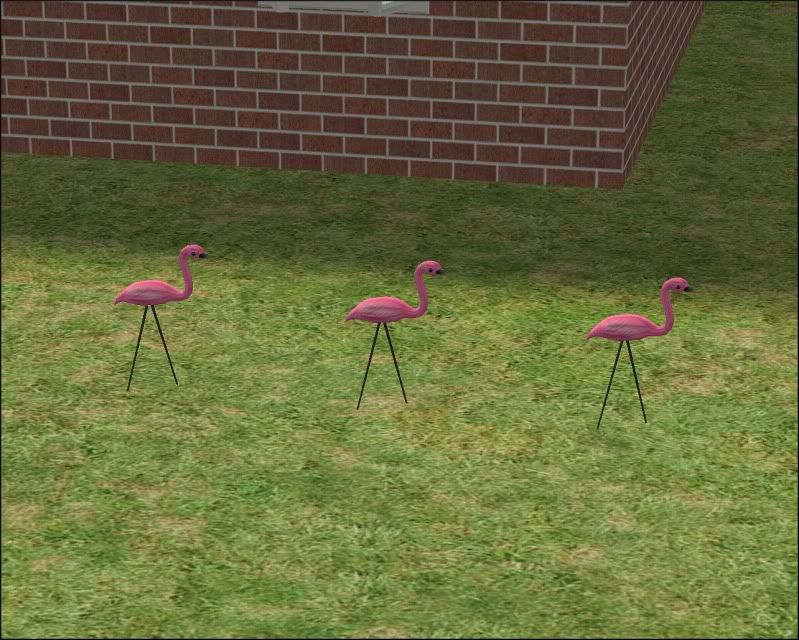 And let's not forget the flamingoes!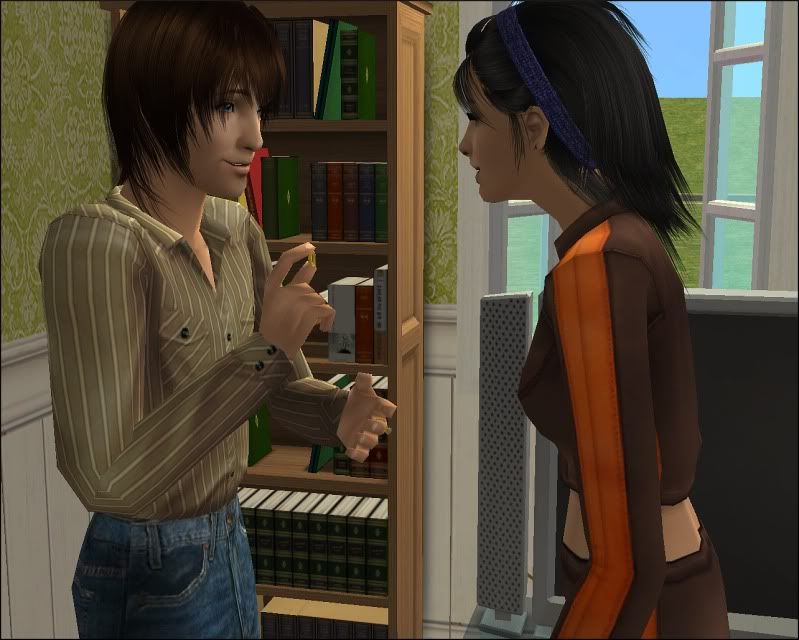 Lorene: "YAYYYY! WEDDING!"


Her lovely personality...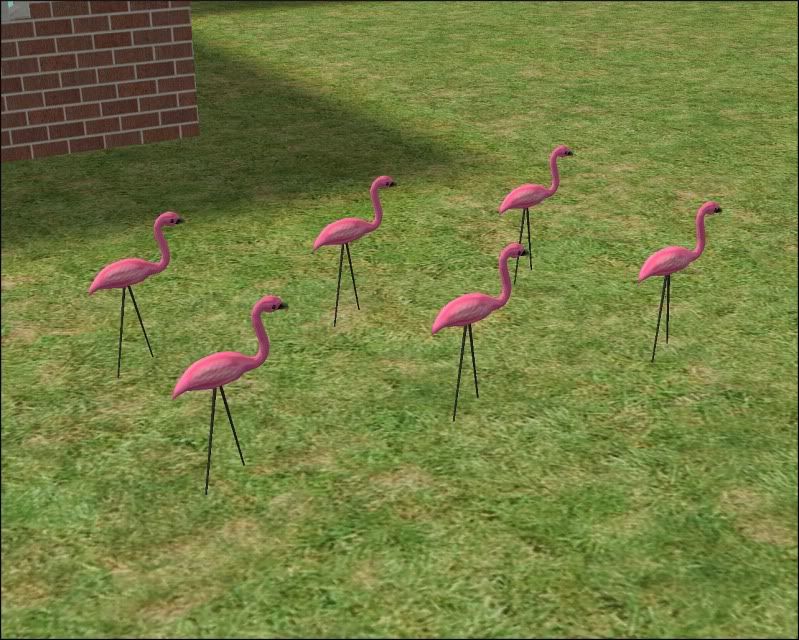 And look! More flamingoes!


Baked alaska and salmon??? There goes all the clothes money...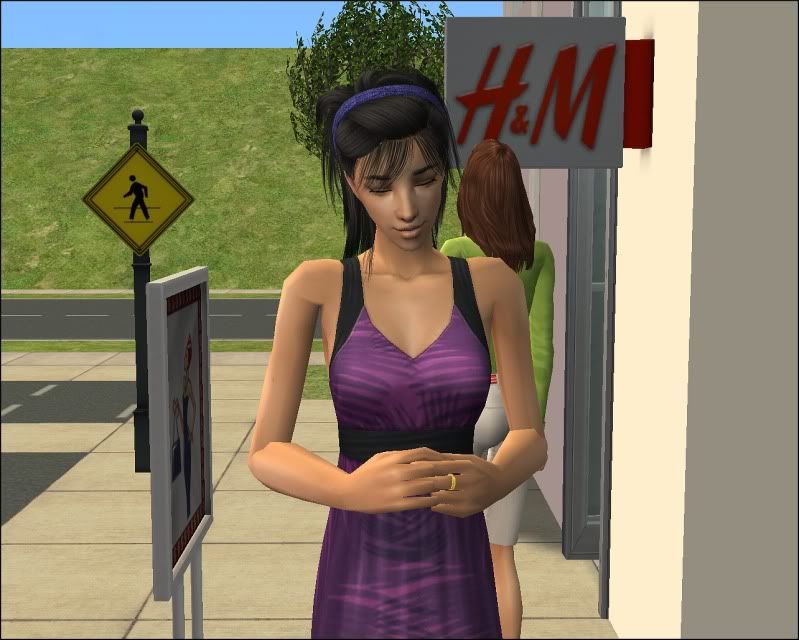 Lorene: "That was yummmmyyyy!"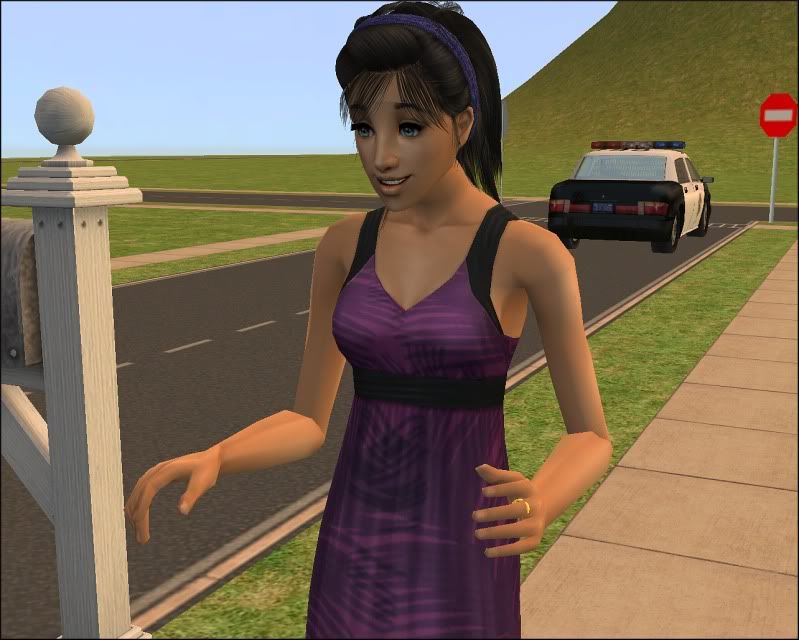 *bump*
"YAY! BABY!"


I didn't realized that Billie here was a teen until I took this picture.
Speaking of, who would give a teenager the uniform with the walkie talkie and all that?


Would you want this bright sim on YOUR police force?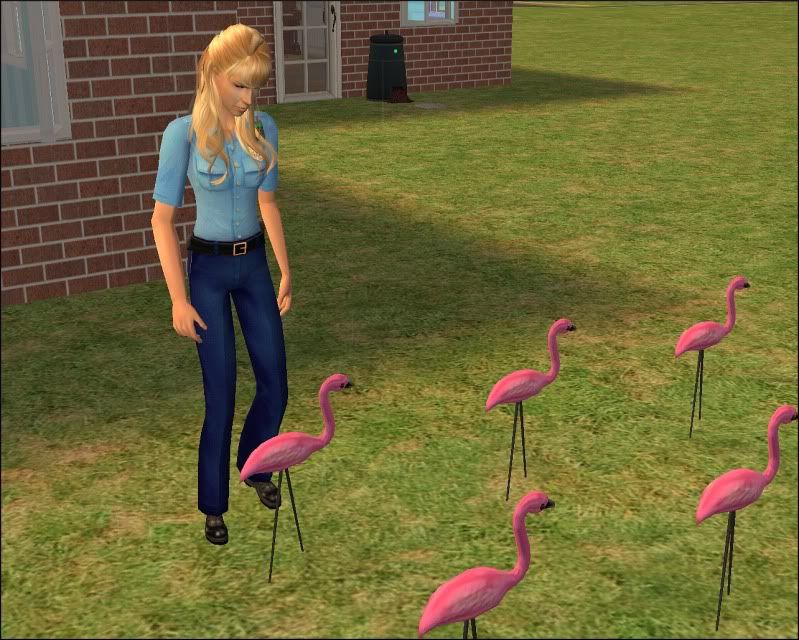 NOOOO! NOT PINKY!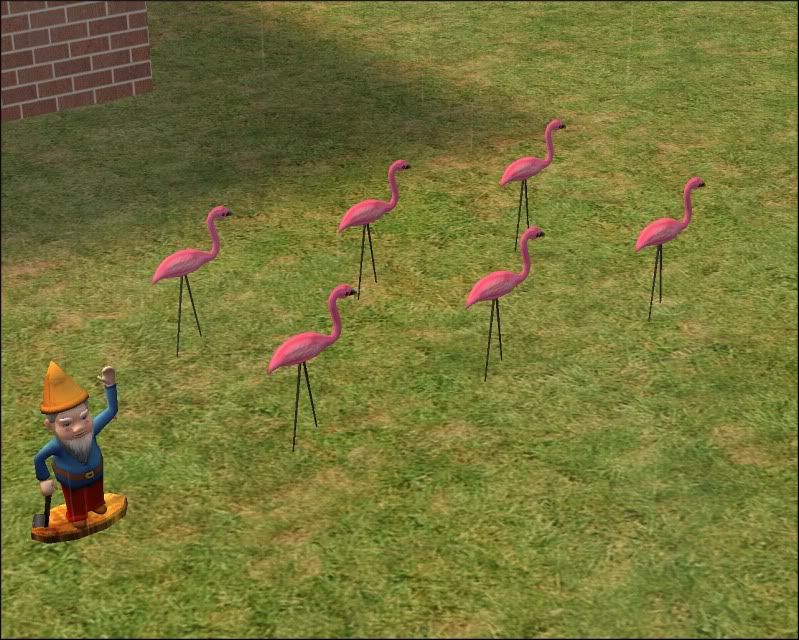 Meet Gnomey. He shall be protecting the family from evil simmies like BIllie.


GNOMEY!!!!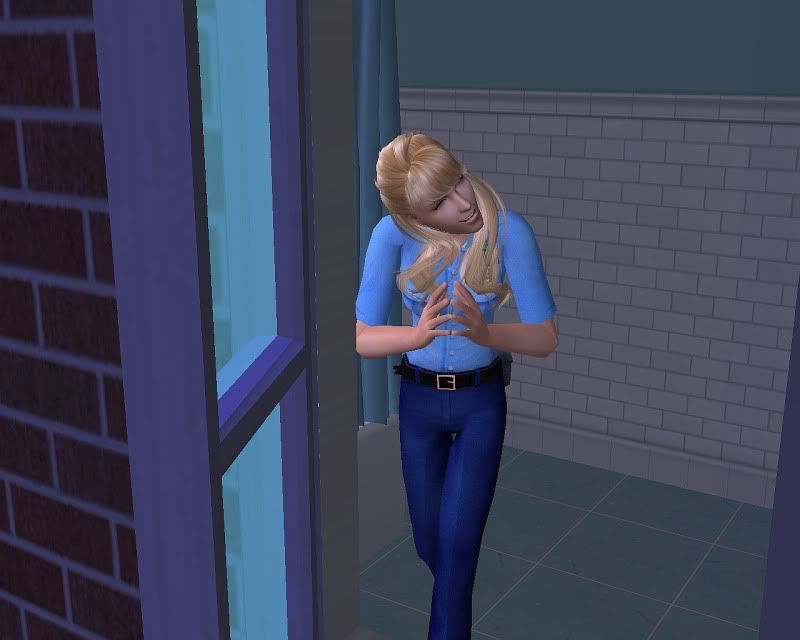 Seriously? Her? Cop?


Lorene: "DROP THE GNOME, FREAK!"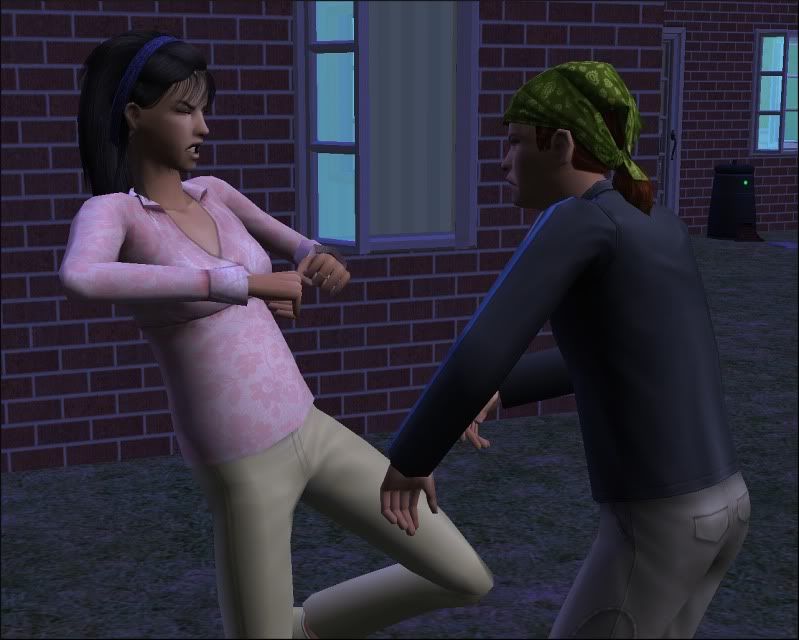 KICK HIM! KICK HIM! KICK HIM!


NOOO! PINKETTE!!!


AND PINKLINA TOO?!?!


"**sigh* Poor Pinkette..."


What? You've never seen a grown woman standing outside in her underwear catching fireflies?
Nope, me neither.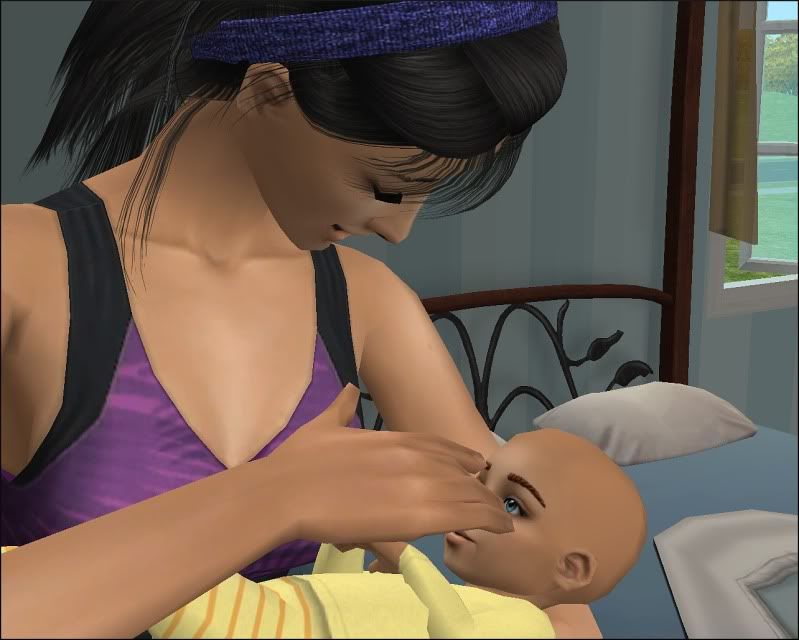 Lorene: "BABY!"
Here's Blake! S2, brown hair, and blue eyes


And Lorene makes a good mom...especially for a sim that I thought was partially insane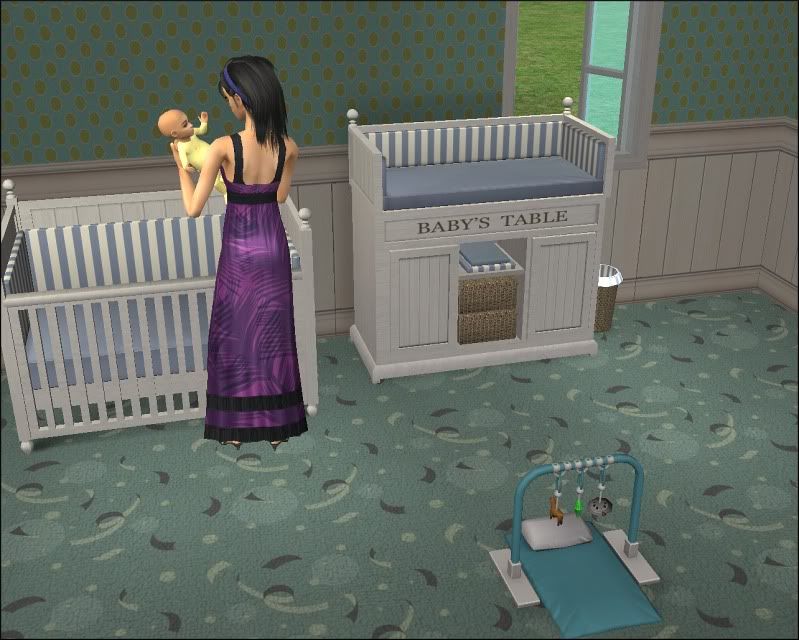 Overly blue room FTW!


After about forever and a half, Derek decides to go steal back Gnomey.


Another random Derek cooking pic!
"These omelettes are going to be so freaking awesome!"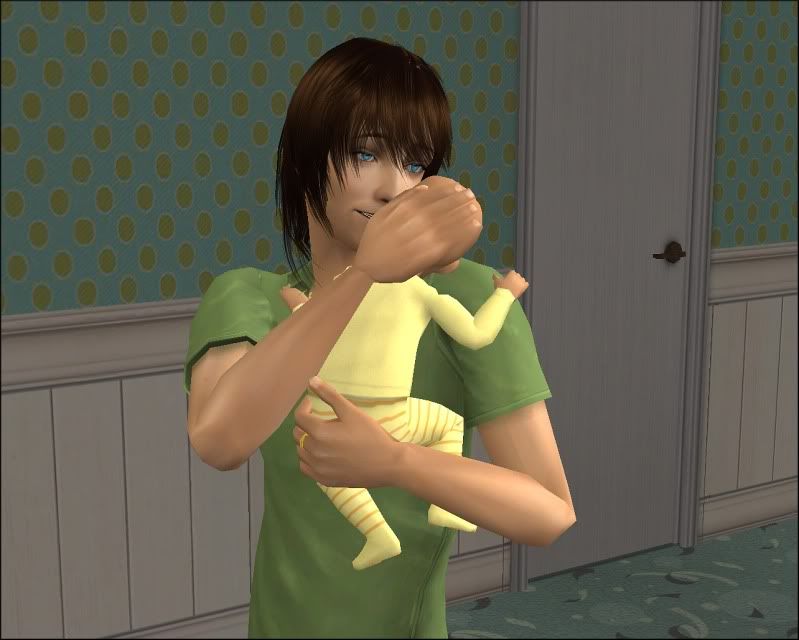 "Hey there little guy, one day, you're going to grow up to be as awesome as your pops here."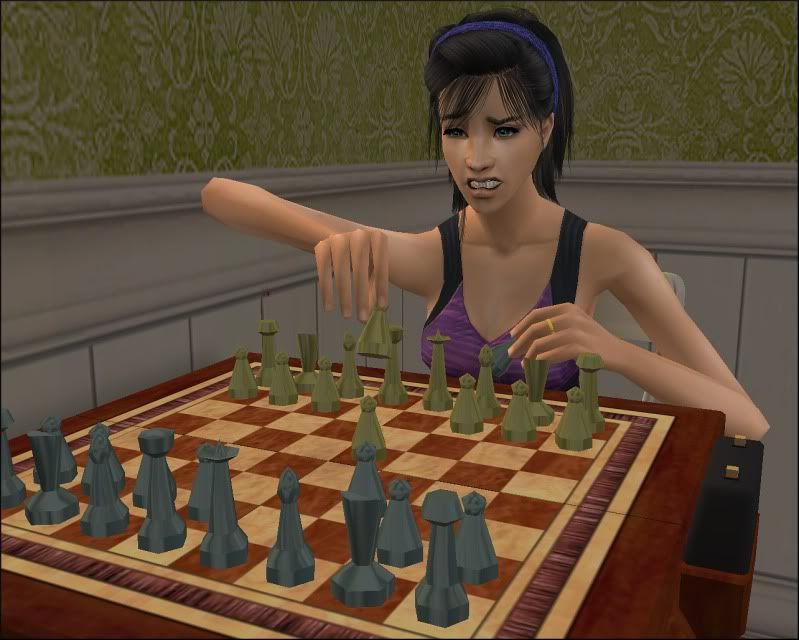 "Oh no!"What is it?
"I think I'm losing!!!"...but aren't you playing against yourself?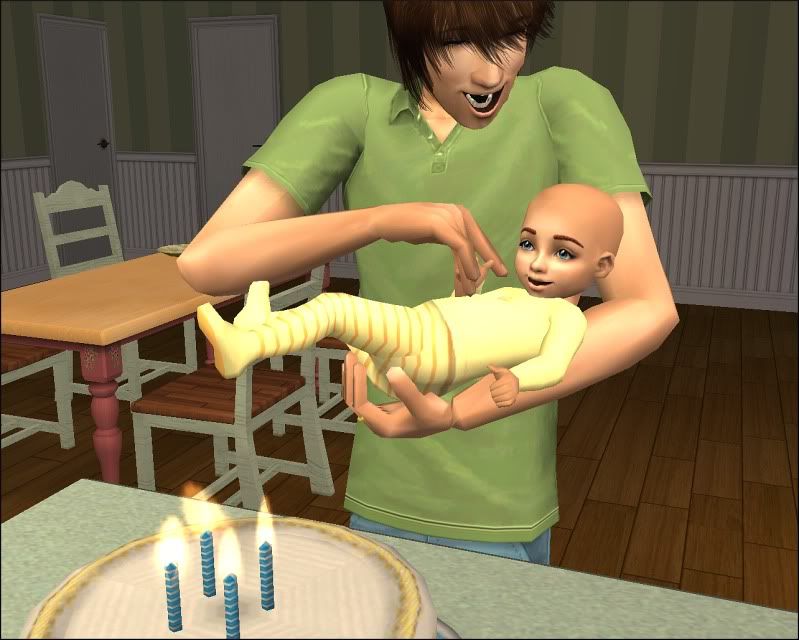 It's Blake's birthday!!!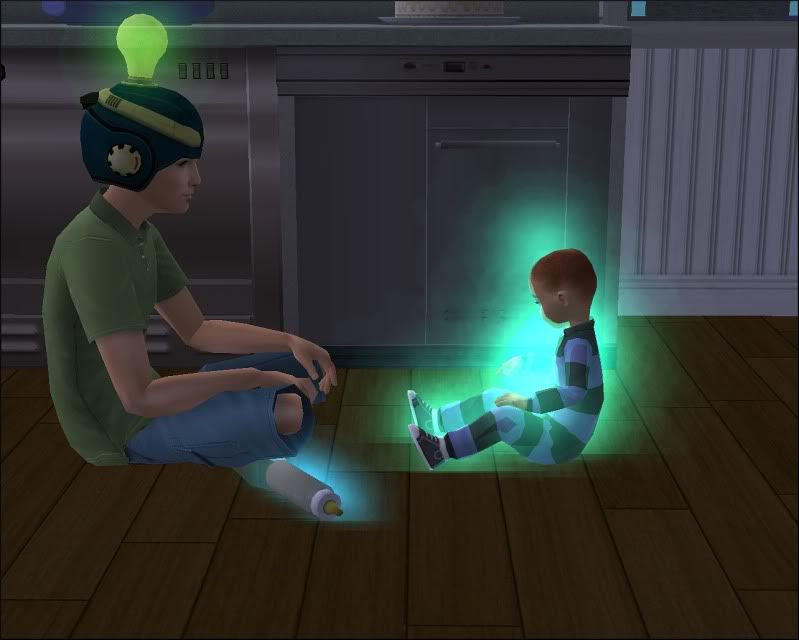 Tot training first, close up later.


CUTE!


<3<3<3<3,3,3,<3,3,3<3,3 <- FAIL


Derek got abducted...
:O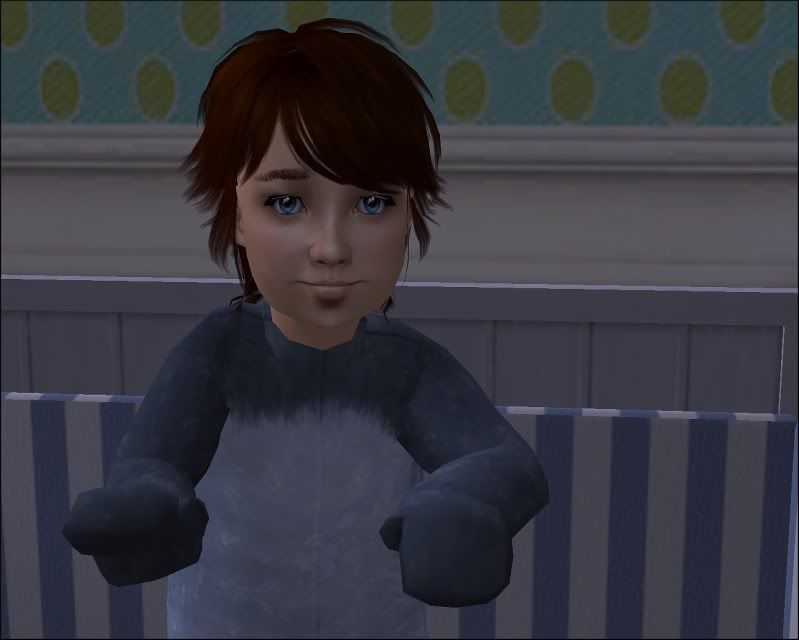 AWW!


"MORE BABIES!"


He's backkkk!


Ouch, I have a feeling that's gonna HURT!

Blake spam!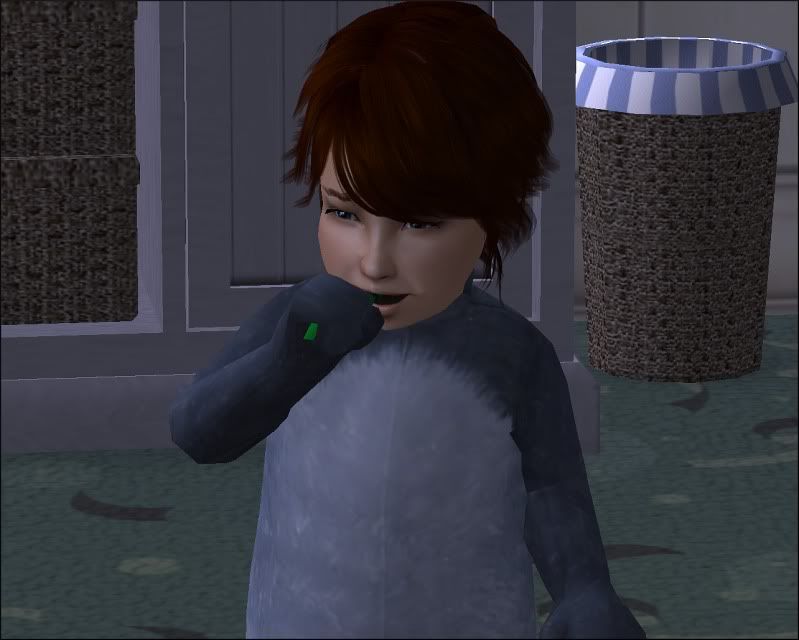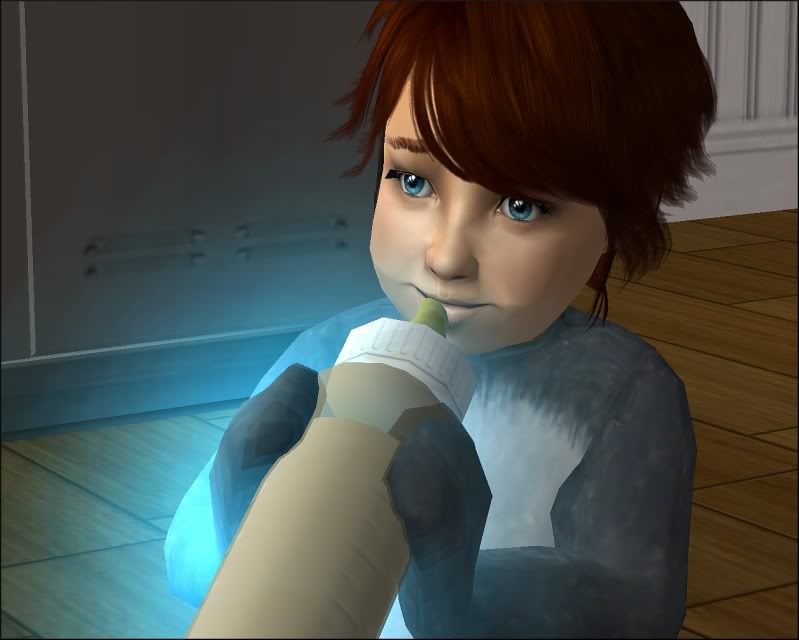 *bump*


Yay!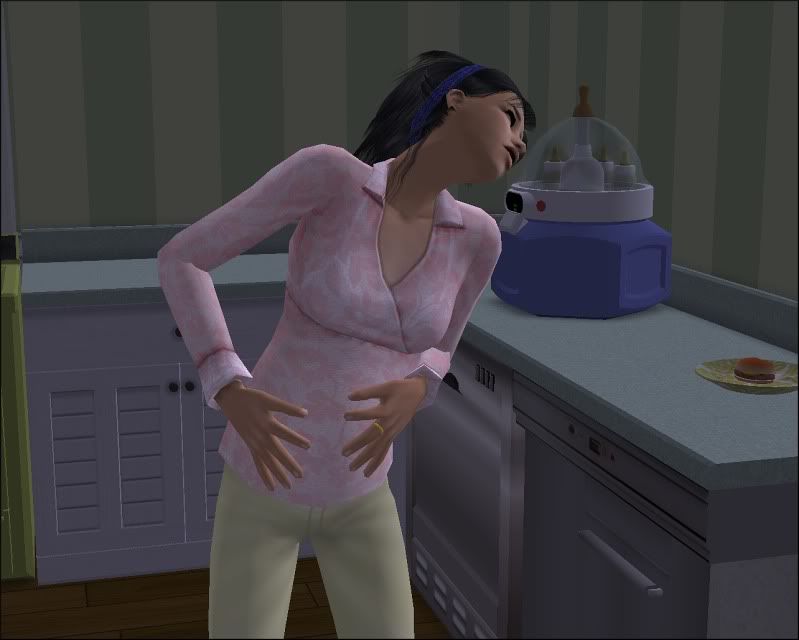 BABY!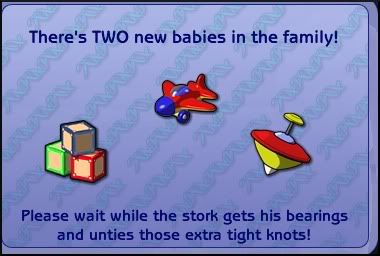 ...Or make that BABIES!
And no, she doesn't have the freetime bonus...or cheesecake
Darn you Lorene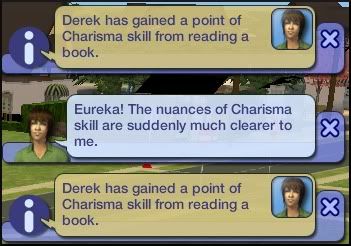 That was fast!


Anyways, they had twin girls, Odelia and Olivia. Both have brown hair, blue eyes, and skin 2


And so the army grows...
Keep 'em in line, Gnomey!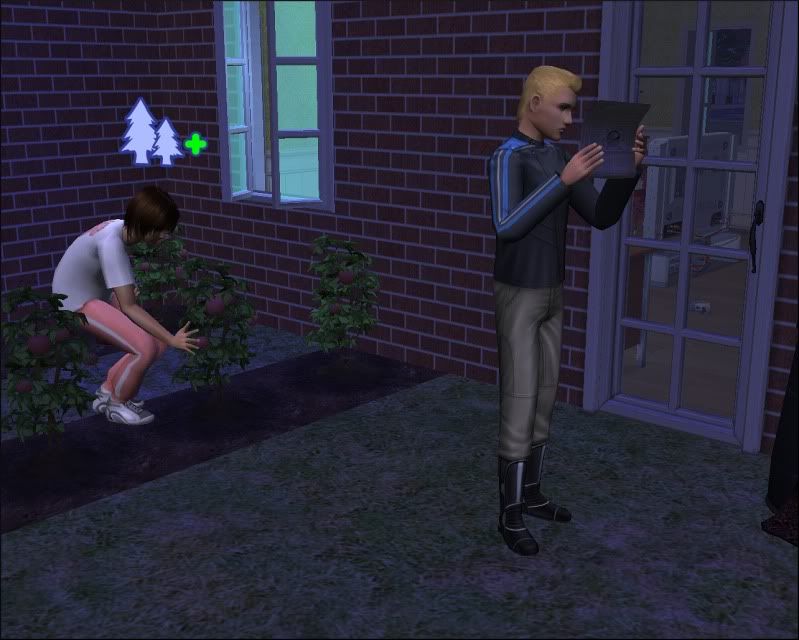 Derek: "Hey bub, get your grubby paws off of my newspaper! You're not awesome enough to read it!"


Blake grew up!!


And the house grows to make room!


Lorene plays favorites. It didn't take me too long to realized that she was constantly holding and feeding Odelia.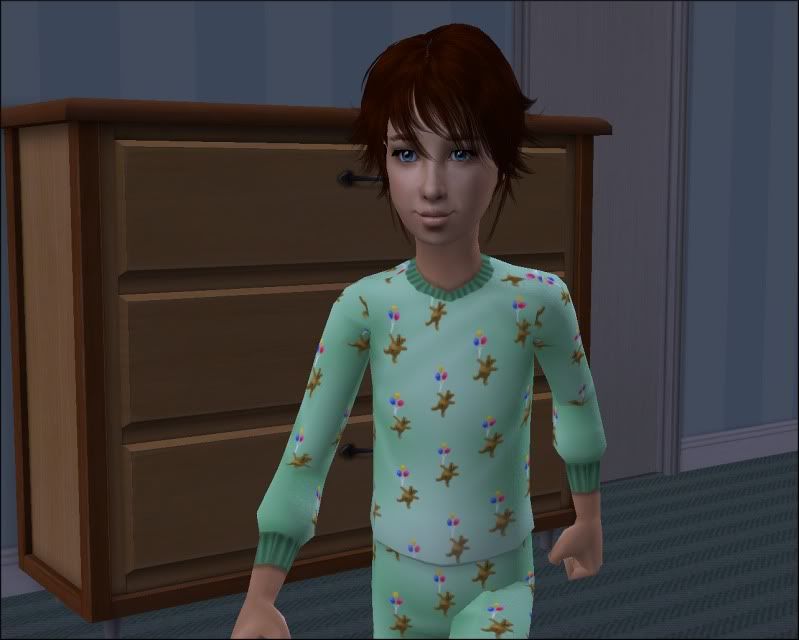 What's up, kid?
"I just planned a totally awesome outfit for my first day of school tommorow!"


"*types* I am superduperly more awesome than you...Kaybai!"


*sigh* The pink pants have gotten to him.


"RAIN?"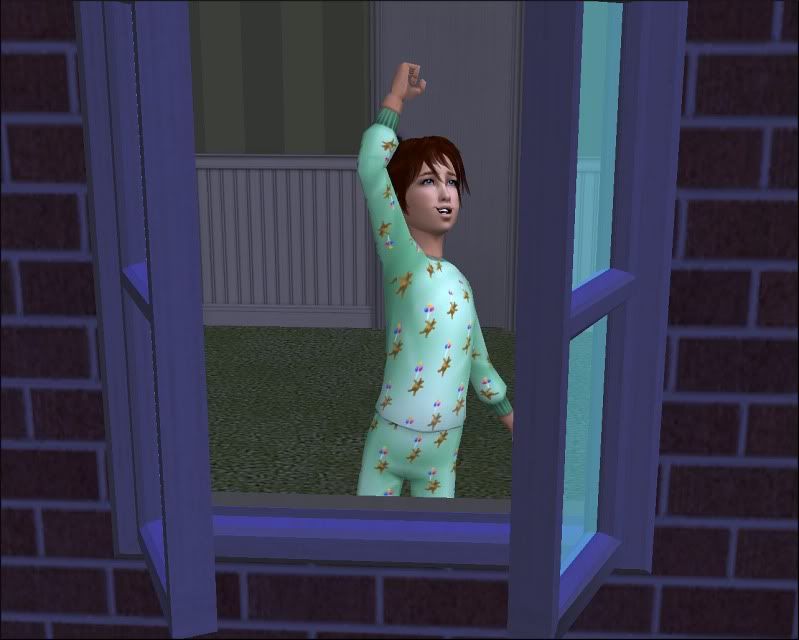 "MORE RAIN!"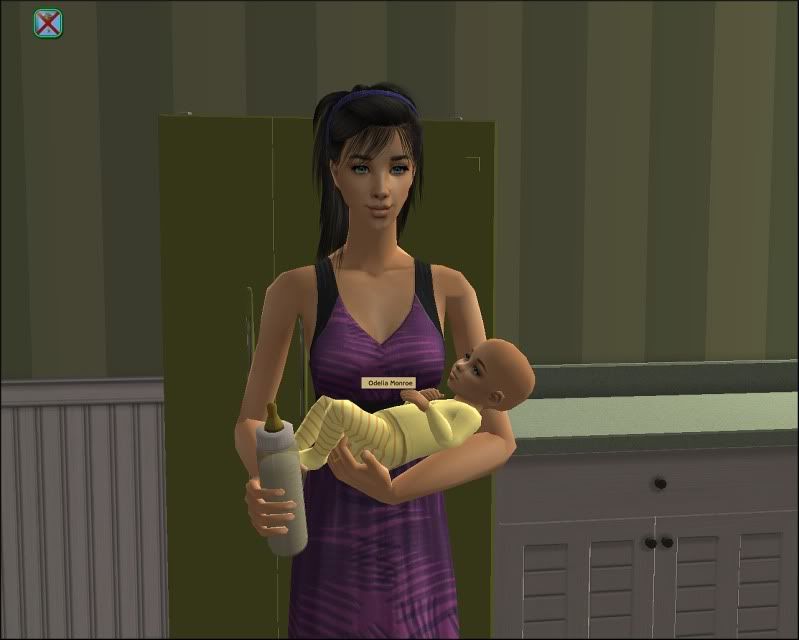 Guess who's she holding?


ALIEN BABY!


Here's Owen! Brown hair, blue eyes, green skin.


Woah, how you coping there, Gnomey?


The funny part is that she IS holding Odelia



Anyways, personalities! Here's Odelia's...



And Olivia's.


Cute!


More cute!


Surprise, surprise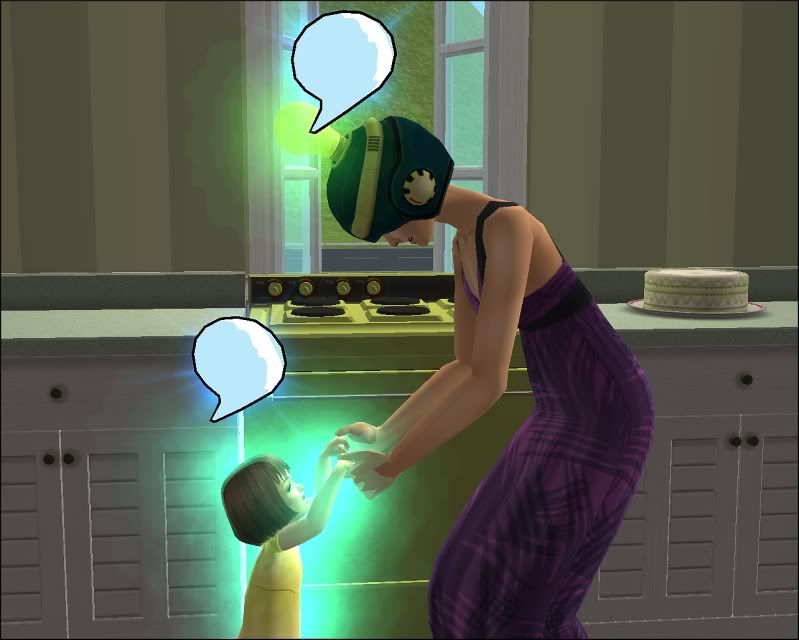 "Aww, you're so cute and smart and amazing, Dely!"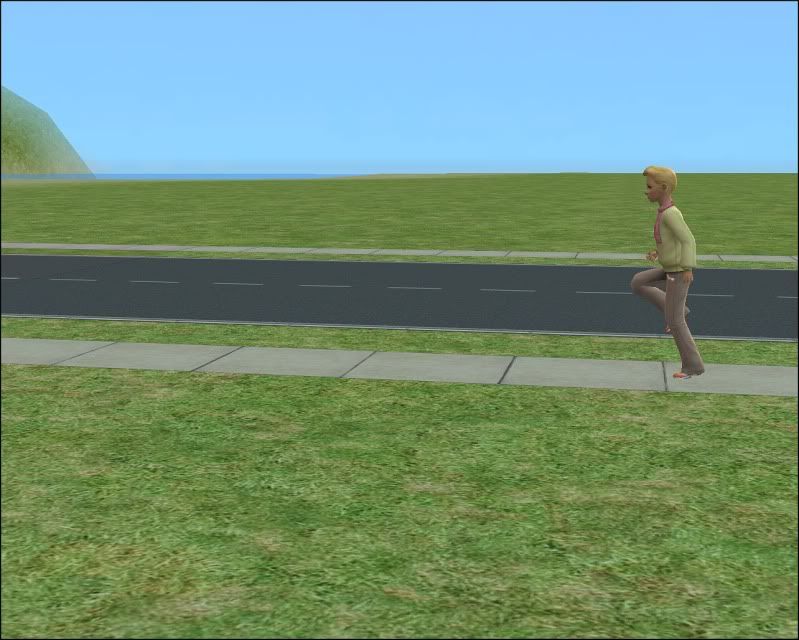 Um, Blake says bye to you and you run off?
...Did Gnomey threaten you?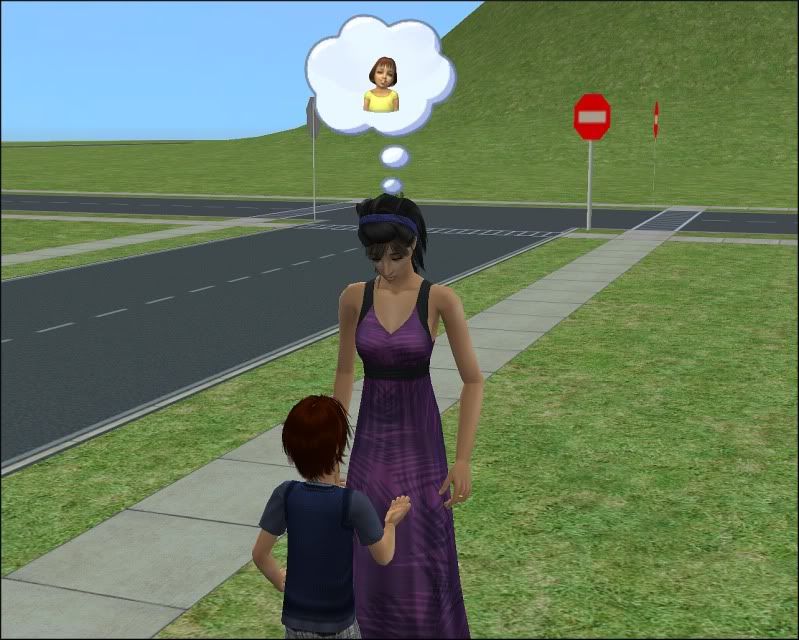 "Alright, well, I guess I could play with you. But what if Odelia's waken up and needs me? Sorry kiddo, bye!"
"Hmph. Well at least Daddy thinks I'm AWESOME!"


WOOOT!


They JUST grew up!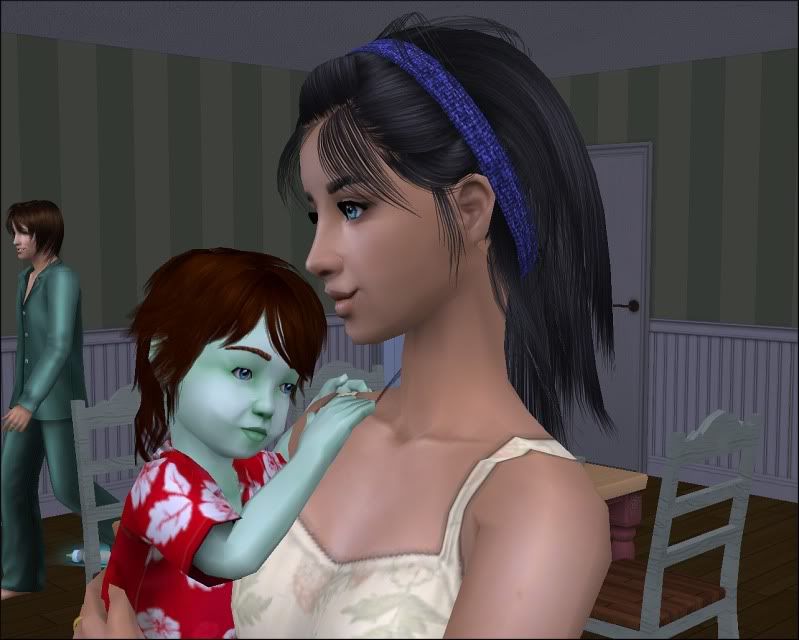 OWENS A TOTAL CUTIE!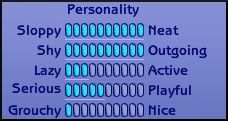 More neat and mean sims...? Anyways, thanks for reading and leave a comment please!