This is gonna be released in parts, part one is shirts for teen females. There's gonna be some for CF and TM as well, and probably more TF :P Anyways, there are only 11 shirts in this post, each are labeled, and they've been compressorized for your convenience :) Mesh is the TF untucked shirt mesh, which most of you have, but if you don't it's by Migamoo at Mod the Sims.
The lovely Jocelyn Miner is modeling for me :]
Solo Tee
Thumper Tee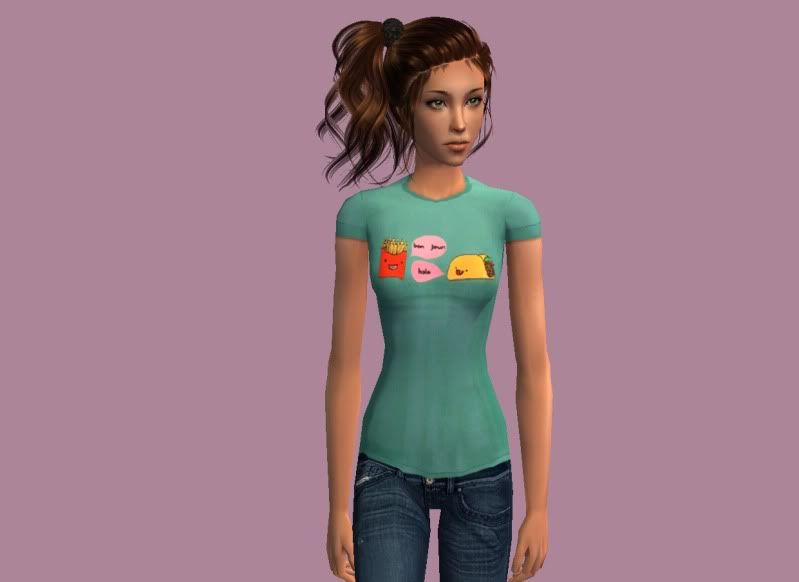 Fast Food Tee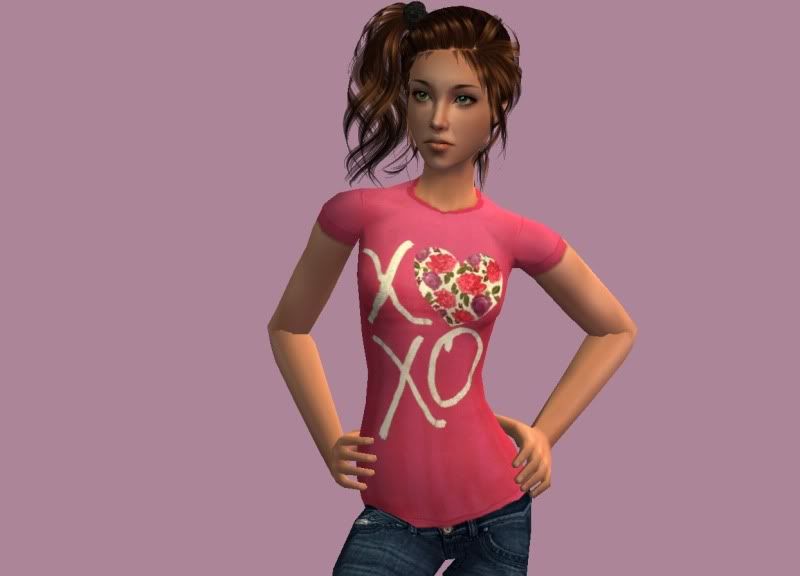 XOXO Tee
FAIL Tee
Gleek Tee
Seahorse Tee
Ladybugs Tee
Popsicles Tee
OriginalGlee Tee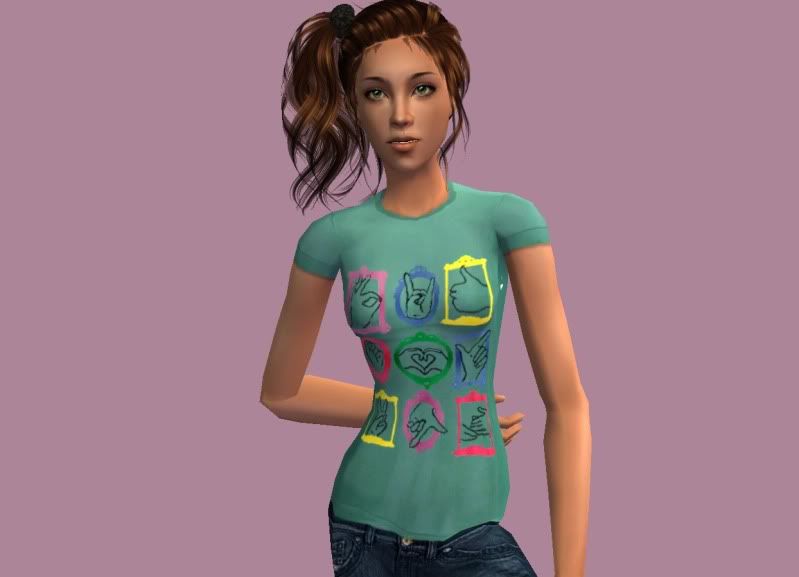 Frames Tee
DOWNLOAD:
http://www.box.net/shared/tik885x9l1
Around two years ago, there was a girl named Rosanna who loved to recolor t-shirts. She used crappy Maxis meshes, used copy and paste for textures, and overall made crappy shirts. Now, with more knowledge of photoshop, invisibility, and the burn tool, she is back with shirts for your simmies!